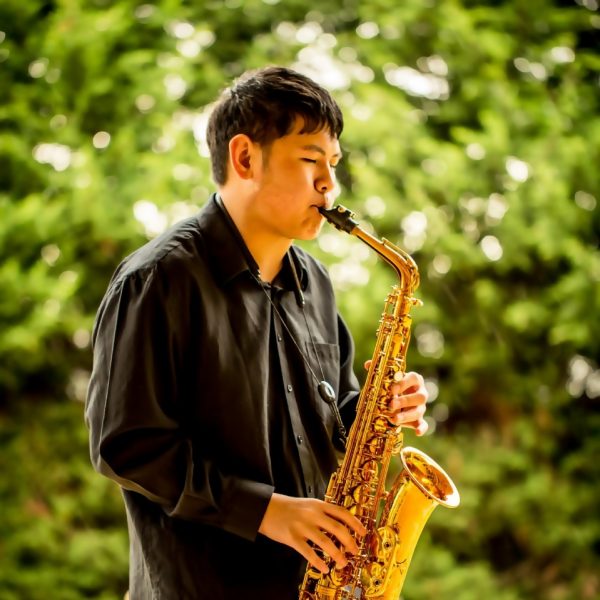 Teaches: Saxophone, Piano
Languages Spoken: English
Joshua is a musician and IT professional, who was introduced to music from a very young age. He started his music career at 5 years old, diligently pursuing the path of music with a passion of the aural arts. Solidifying his musical foundation with the Yamaha curriculum, Joshua has received his AMUS certifications in Piano, as well as having obtained qualifications in AMEB Grade 6 Theory. Despite his classical training, however, Joshua has developed his music more towards the sophisticated stylings of Jazz, making use of dissonant harmonies in his performance to create interesting tensions and juicy resolutions. Yet, even as he did, he has not failed to obtain other accreditations, such as his Grade 5 Yamaha Certifications, AMEB Grade 8 for Saxophone, and successful results in both VCE Music Performance and VCE Music Investigation Units.
Throughout his venture into the musical world, Joshua has also learned to play a variety of instruments (a result of the numerous bands and ensembles he participated in during his school years). Other than his preferred instruments of Piano and Saxophone, he also has experience of playing violin, drums, trombone, and has recently picked up singing under the tutelage of Peter Hurley. In addition to being a performer, however, Joshua also dabbles in arranging and composition to keep his musical theory muscles sharp, and one of his works has even been performed by the Melbourne Composer's Big Band.
In his non-music life, Joshua graduated last year from Swinburne University of Technology with a Bachelor's of Information Technology. Receiving education in IT and the Business implications that surround it, Joshua works as a junior developer while learning as much as he can from the professionals in his current work place. Yet, even with IT being his main profession, Joshua never fails to surround himself with music, constantly listening to and studying the sounds of a variety of genres and artists.