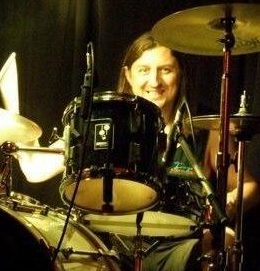 Teaches: Drums
Languages Spoken: English
Sandy is a performing professional musician who has been immersed in the world of music for over 40 years. During this period, he has passionately thrown himself into studying the art of drumming, and persists in his pursuit of rhythmic mastery to this very day.
With 30 years of performance under his belt, he uses his valuable practical experiences gained from the stage to further his very own teaching method, which has stood the test of time for over 25 years. Yet, despite his vast and deep performance history with the music industry, he continues to actively tour extensively, ensuring his chops are sufficiently polished while experimenting with new ideas in the current musical landscape.
His performance history includes a variety of artists, of which include names such as The Drifters, The Chantoozies, Colleen Hewitt, Alyce Platt, Angry Anderson, and Wilbur Wilde. It is because of his involvement with such a diverse cast of performers that he is a capable and well-rounded performer who is well-versed in many styles such as Rock, Metal, and Jazz (just to name a few).
Regardless of what style he plays, however, Sandro constantly maintains his fiery passion for teaching, as well as his never-ending love for playing drums.