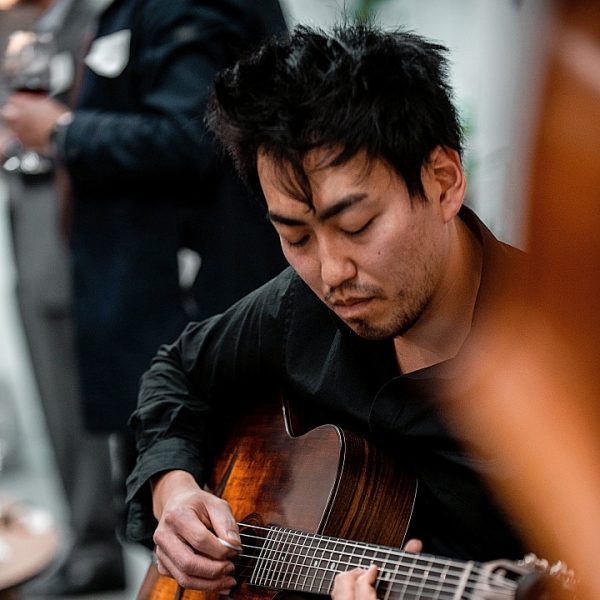 Teaches: Guitar
Languages Spoken: English, Japanese
Specialising in the art of jazz guitar, Shota Ikeda is a guitarist and composer from Kobe, Japan. The bilingual guitarist is influenced by jazz greats like Wes Montgomery and Django Reinhardt, with which he brings this unique perspective to his teachings.
Having learned his jazz guitar skills from Melbourne's Jack Pantazis, a professional musician, Shota honed his craft by playing and improvising across many different styles, including swing, ballad, bossa nova, blues, and many more. This experience playing across many styles allows him to polish his performance skills in all kinds of gigs and functions as well, giving a real-life perspective to the lessons he gives.
More recently, Shota had been really into gypsy jazz, through which he channels this acquired passion into working on his original music. With this strong theoretical background and performance rigor, Shota is a very versatile jazz musician who enjoys jamming and passing his skills along to those looking to play with more swing.