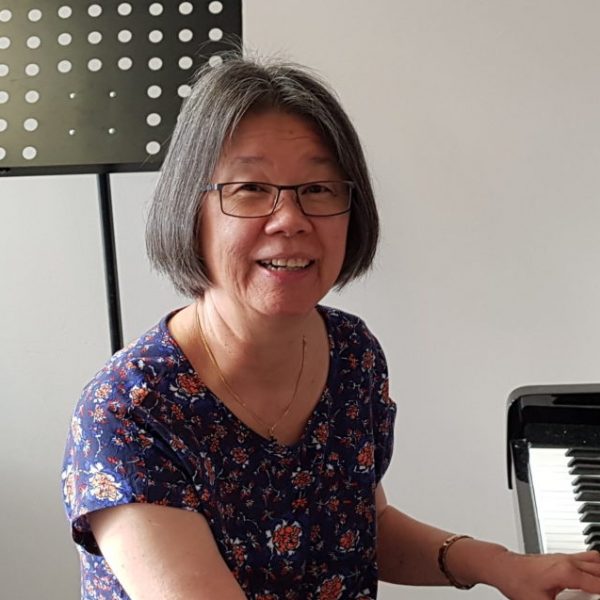 Teaches: Piano, Music Theory
Languages Spoken: English
Suffee is a seasoned educator who has a great deal of experience teaching music and musical concepts. Having spent 46 years deeply involved in educating the minds of budding musicians, Suffee has devoted much of her life to the development of the younger generation's musical comprehension across the globe.
Having started out with obtaining her Grade 8 credentials under the Associated Board of the Royal Schools of Music, she made quick strides in gaining professional piano qualifications with Trinity College in London, achieving both her Associateship (ATCL) and Licentiateship (LTCL) consecutively. From there, she began teaching in music schools around the world, first in Malaysia and Netherlands before finally joining Music Time School in the early 2000s.
Naturally, with such a strong musical background, Suffee has also had experience in performing (with the violin in an orchestral setting). With her talent, she was situated with the 1st Violins in the multiple orchestras that she participated in, the first of which being the British Chamber Orchestra (1974-1976). She also played with the Selangor Philharmonic Orchestra in Malaysia, performing pieces such as the Fledermaus by F. Lehar and the Merry Widow by J. Strauss.
Her vast performance experience aside, Suffee is well-versed in teaching classical piano, as well as the leisure curriculum. Alongside which, she uses her solid musical foundation to instruct students in Music Theory (all the way to AMEB Grade 5), and has also taught the school's IBA course. Regardless of what she teaches, however, Suffee's comprehensive knowledge and experience is a goldmine of treasure for any who truly wishes to dive deeper into the intricacies of music.